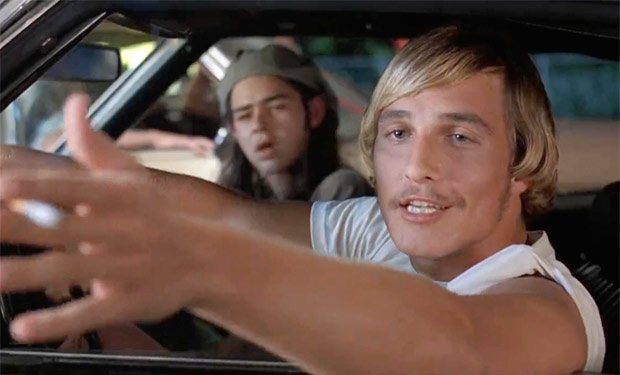 When Matthew McConaughey dropped an "Alright, alright, alright" into his Oscar speech, I was like "Say, man, you got a joint? … It'd be a lot cooler if you did!" to no one in particular.  Cuz if you're cool, man, you've heard him say that before, waaaay back in the day.  Well OK, it was in '93, but it felt like 1976.

If you haven't clued in by now, McConaughey's first role was in the '93 cult classic Dazed and Confused, a movie that changed my life.  Although he's only in the movie for about five minutes, his character uttered some of the most memorable lines, including the aforementioned, as well as a piece of wisdom about high-school girls.
OK, so a 23-year-old McConaughey played a slightly creepy older dude who cruised around Austin picking up underage girls, but I'll be damned if everyone in that movie didn't look up to Wooderson.  Hell, repeating some of his wisdom (not about high-school girls, mind you) scored Mitch Kramer an ID-free six-pack, even though he was only, like, 14.  Those were definitely some words to live by, and it seems that Wooder… erm, McConaughey, still does.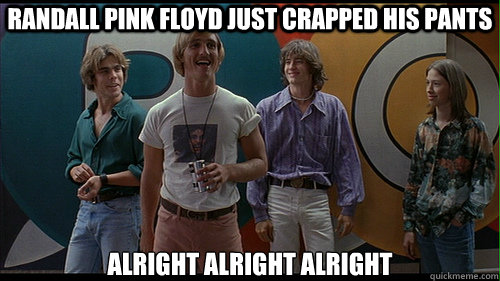 (Hmm, I don't think that was in the movie…)